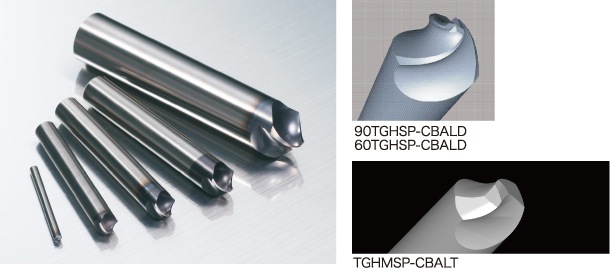 For hardened steel (40~72HRC) such as die steel, Kovar, Hastelloy, etc
Outstanding surface finish and tool life impossible to reach with conventional tools.
The high helix cutting edge achieves premium surface finishing near polishing quality.
Extremely long tool life due to the three flute design and the long cutting edge.