Carbide SP Center, guaranteed to have supreme accuracy, lifespan, and reliability.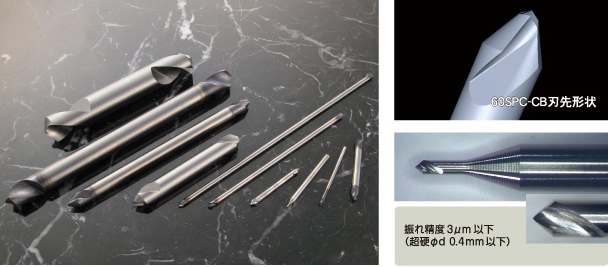 IWATA TOOL Carbide SP Center has an unique point shape.In spot drilling and hole chamering, SP Center is applicable to various work materials such as iron, stainless steel, hardened steel, aluminum etc.
Due to the unique tip carbide SP Center will not break or get stuck.
They wull increase productivity by hugher cutting condition and longer tool life.